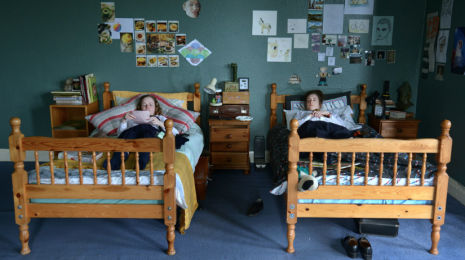 Cara Connolly & Martin Clark's Exchange and Mart won the British Short Film Competition award at Leeds International Film Festival.
The jury stated that it was 'A beautifully executed coming of age film.'
The film was nominated alongside Martin Smith's Seagulls. Both films played at Hyde Park Picture House on Saturday 15th November.
Running from 5th to 20th November, the 28th Leeds International Film Festival was the largest film festival in England outside London, and an Academy Award Qualifying Festival through its short film awards.
Congratulations to Cara Connolly, Martin Clark, Phoebe Grigor, Maeve McMahon and the rest of the crew involved.
Both shorts developed and produced through

«
SFTN Information Sessions running across Scotland
|
As He Lay Falling wins Directors Jury award at Soria
»