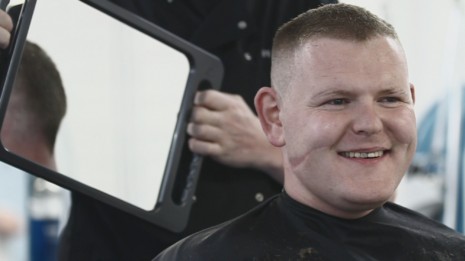 Cutting Loose has won the best documentary award at Encounters Short Film and Animation Festival in Bristol.
The Festival, which ran form the 18-23rd of September, is one of the world's best-known showcases and meeting points for emerging film and animation talent.
The jury had this to say about Cutting Loose:
" The winning film is one full of respect, love, optimism and stylistic exuberance. It contains a simple and strong social message: treat people – however badly they have erred – with respect, and they will repay you in kind. The lead character really stayed with the jury – we all discovered in out meeting that we had wept at the same point. There were so many tiny moments. And the access the filmmakers got was simply extraordinary"
A massive congratualtions to Adrian McDowall and Finlay Pretsell for their beautiful documentary and this impressive win.