DigiCult's Foxy And Marina (Writer/Director Zach Copping) shoots this week. Here's a sneak preview of the action and a glimpse of the set in Glasgow's West End.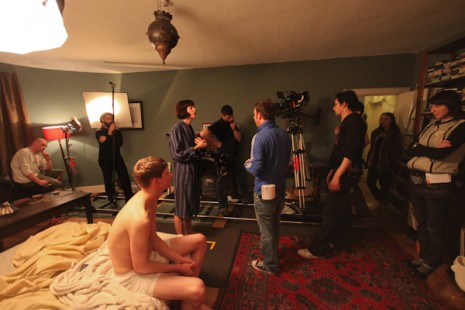 A lyrical romance set in the not-so-romantic world of heroin addiction, this original story follows a young boy from Skye as he flirts with the idea of giving-up and returning home to the islands. Killing time on his last day in the city, Foxy (Lorne MacFadyen) visits his dealer where he meets Marina (Pollyanna McIntosh) and falls in love …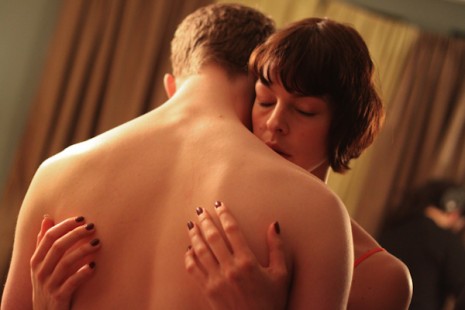 Running at 25 minutes, Foxy and Marina is Zach's second short film. His HoD's include David Liddell (DoP), Stephen Carney (1st AD), Natalie Astridge (Designer), Layla Mall (Costume) and Tahira Herold (Make-Up). Zach's first short Cotopaxi – a GMAC DigiCult production in 2005 – was BAFTA Scotland nominated for Best Short and competed for the Silver Bear at Berlinale. You can watch the film on BBC Film Network.
All Stills by Chris Baron
«
Foxy and Marina
|
Foxy & Marina Wraps
»