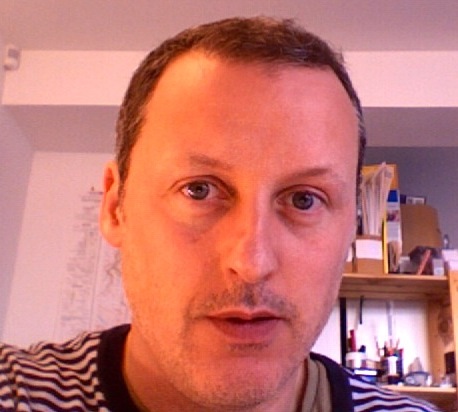 Paul Welsh is a producer, developer and commissioner based in Glasgow. He founded DigiCult in 2001 and continues to lead on development and production for the company. Over the last twenty years, Paul has built a strong reputation for developing new and emerging film talent, distilling his approach into a process-based workshop The Story Room.
As producer, Paul's debut feature SKELETONS (Nick Whitfield, 2010) won the Michael Powell Award for Best New British Feature, EIFF 2010, and was BAFTA and BIFA nominated the following year.
His second feature LORE (Cate Shortland, 2012) premiered at Locarno and TIFF, winning numerous awards including Australian and German Academy Awards. Lore was Australia's nominee for Foreign Language Oscar in 2013 and co-produced by Porchlight Films (Sydney) and Rohfilm (Berlin).
In documentary, Irish-Scottish co-production LOST IN FRANCE (Niall McCann, 2016) premiered at CPH-Dox, EIFF and GFF, and is distributed by Curzon Artificial Eye in the UK.
Over the last decade Paul's live action shorts and animations include BAFTA in Scotland winners Battenberg (Stewart Comrie, 2010), Fixing Luka (Jessica Ashman, 2012), Monkey Love Experiments (Ainsley Henderson, Will Anderson, 2014), No Place Like Home (Cat Bruce, 2016), The Inescapable Arrival of Lazlo Petushki (Sven Werner, 2017), My Loneliness Is Killing Me (Tim Courtney, 2018) and Widdershins (Simon Biggs, 2018). Most recently, Paul developed and exec produced The Fabric of You (Josephine Lohoar Self, 2019) which is currently long-listed for the 2021 Oscars for Best Short Animation.
Sales …
Are you are a broadcaster, pay-per-view channel or airline looking for short film content? Are you interested in screening the very best of Scottish talent? Our catalogue contains award winning short dramas, animation and documentaries. Edgy, unsettling, thought-provoking and unashamedly challenging, our films have gone down a storm at film festivals all over the world and sold in many international territories.
We are always looking for new ways to promote our extensive catalogue.
For more info please contact paul@digicult.co.uk
«
DigiCult – 2001 to 2021
|
Sales
»