DigiCult/Hopscotch Films (2012-2014)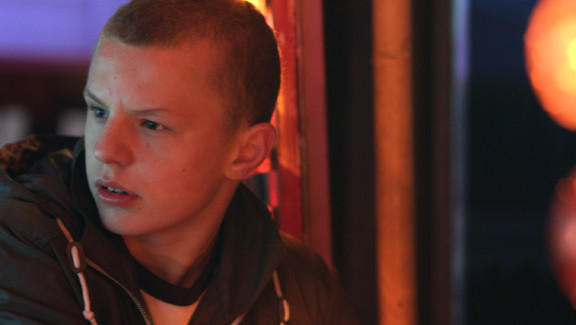 (Seagulls by Martin Smith, Creative Scotland/DigiCult/Hopscotch Films 2014)
In 2012, DigiCult joined forces with Hopscotch Films to deliver a new slate of Scottish Shorts with support from Creative Scotland. The initiative draws on the experience of producers John Archer, Carolynne Sinclair Kidd and Paul Welsh. The 2013 production slate premieres in 2014, including new work by BAFTA winners Martin Smith and animators Will Anderson and Ainslie Henderson.
Our catalogue tells the story from 2002 to the present day.


DigiCult (2001 – 2011)
(A Cuillin Rising by Catriona McInnes, Creative Scotland/DigiCult 2011)
DigiCult first appeared on the independent UK scene in 2001: a short film strand funded by UKFC in Scotland through GMAC (Glasgow Media Access Centre). Founder producer Paul Welsh (Skeletons, Lore) worked with the workshop's core staff till 2006, developing and producing over 25 innovative shorts with budgets ranging from £1k to £8K including two BAFTA winners (Dupe by Chris Waitt & Tracks by Martin Smith).
After a brief commissioning hiatus, DigiCult was re-launched as an independent company in 2008 and has continued to deliver award winning shorts for international audiences with numerous competition premieres including Berlin, London, Encounters and Edinburgh over the last five years. These films include Fixing Luka (Jessica Ashman), Rite (Michael Pearce) & Paris/Sexy (Ruth Paxton).
Our catalogue tells the story from 2002 to the present day.
Paul Welsh – Producer
January 2014
«
Independent script submissions
|
Paul Welsh
»