Call for entries 2012
To fill in the application, you must have Adobe Reader installed: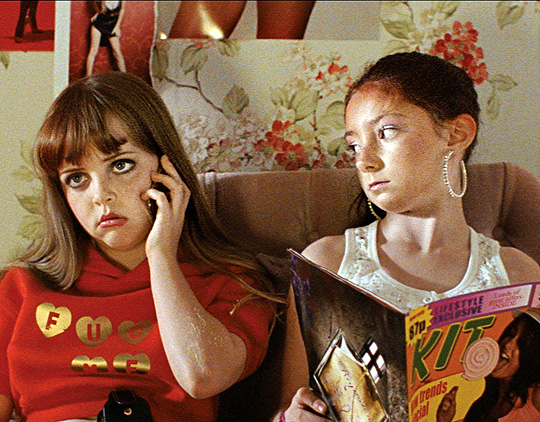 Little Red Hoodie (Joern Utkilen 2009)
Producer Carolynne Sinclair Kidd
Scottish Shorts 2012/13 is a new short film development and production initiative for Scottish based producers, writers and directors with the imagination to create thrilling, engaging stories to share with international audiences.
Applications are now open for SS 2012/13, over the next five months Scottish Shorts will develop up to 10 talent teams with short film proposals before commissioning four high quality live action and animated films in early 2013.
Drawing on the experience of producers John Archer, Carolynne Sinclair Kidd and Paul Welsh, the initiative will empower Scottish producers tasked with nurturing unique stories and fresh voices for the screen.
Scottish Shorts is financed by Creative Scotland and is jointly managed by DigiCult and Hopscotch, two Scottish companies with a solid track record in talent development and delivering world class short and long form productions for cinema and television.
SCOTTISH SHORTS call for applications closes 5pm, Friday 12th October, 2012.
For more information on this project please download the Scottish Shorts guidelines and electronic application form on the left hand side of this page. We look forward to reading your submissions.
If you require more information please email
Or call Carolynne Sinclair Kidd at Hopscotch on 0141 440 6740.
"I'm delighted to be working with Creative Scotland and Hopscotch Films on Scottish Shorts 2012. The mix of talent and experience heading-up this programme should be great for emerging filmmakers in Scotland. This should be a stimulating, challenging experience, one aimed squarely at lifting the work to the highest standard and helping position the talent nationally and internationally for future opportunities and success."
Paul Welsh, Edge City Films / DigiCult
"The Scottish Shorts initiative offers an intense period of development for producers, directors and writers ready to take the next step in their career. We are delighted that three acclaimed producers have committed to developing the stories and voices that will strengthen Scottish film making."
Caroline Parkinson, Director of Creative Development at Creative Scotland
«
Incubator Workshop Places Up For Grabs
|
Scottish Shorts Delivered
»